Creativity
Research.. Conceptualize.. Design.. Deliver..
Taking a vision into reality is successfully achieved through conceptual design stages. From low fidelity conceptual work to high fidelity detail oriented artwork. All great ideas follow a similar creative process tending to the problem or challenge they are trying to solve or convey. The multistage step by step process ensures the design criteria meets your business goals.
Creative Process.
We first compile product user requirements by analyzing data, interviewing potential users of the product and creating imaginative user personas based on the factual data gathered. At the next step, we to provide interactive concept mockups in order to demonstrate the proposed user experience. At this stage the product can be refined to meet the set business requirements and project goals. Once all of the user layouts are revised and approved, the user interfaces are coded in a front-end language in order for programers to implement into project.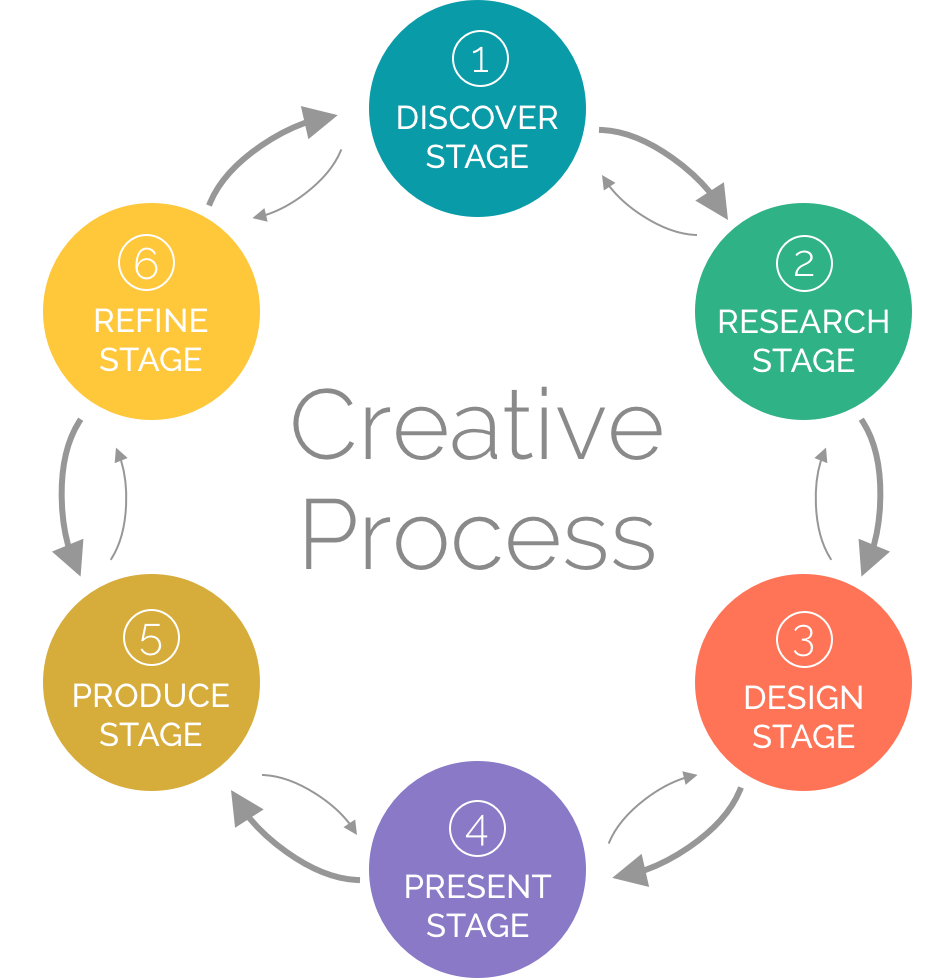 Continuous Refinement.
When the project goes live, we gather user analytical data in order to further refine the user experience. By analyzing user engagement and drop-off points we are able to then streamline experience and meet the goals set forth. By following the creative process we are able to deliver products that are not only engaging but also succeed in expectations.